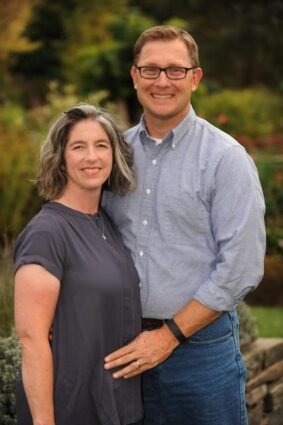 Meet Matt & Elise Haney
From a young age, I have been around construction projects. My first home as a baby was a modular ranch that my Dad built in 1972, and completed just before I came home from the hospital. As I grew up, my Dad owned Garbade Construction, a large commercial construction company that built many multi-million dollar projects here in Ithaca and the Binghamton NY area. Following High School, I went to college at BYU in Provo, UT, where I majored in Construction Management with a Business Management minor, graduating in 1997. At college I met my wife, Elise, and we married in 1996. After graduation we returned to upstate New York and I began work as a Project Manager at Garbade Construction. I quickly found myself in Ithaca for several years managing the Cornell University's $11,000,000 Robert Purcell Community Center Renovation and the $10,000,000 Renovation of White Hall.
While at Garbade, I learned the value of planning, risk management, and organizational skills in managing nearly $ 63 million dollars of work of various types of projects. In 2003, my father gave me the chance of a lifetime. He challenged me to develop a business plan, and he would invest in me and partner with me on a new business. At the same time, my wife and I had been looking into building a new modular home for ourselves. As I looked around the residential construction marketplace, I saw a vastly different construction landscape from the commercial market I had been working in. I realized there was a strong need for a builder that could take the risk management, organization and construction management skills I learned and apply them to the residential market. Combining these skills with the consistency, strong quality, and capacity of the modular home industry we created Carina Construction in 2003.
Since then, we've built over 180 homes and learned how take the best of the modular industry and add great onsite work in a controlled and organized process. My wife Elise studied interior design at Broome Community College and in 2006, we added her skills/services in designing homes to the Carina team. Elise and I probably gained our best experience in building our own modular home in Dryden, NY. in 2008 – it improved the way we do business as it allowed us to sit in the client's chair when building a new home.
Looking back, I'm grateful for the combination of factors that has lead to us offering a unique building process and look forward to many years of building in the Ithaca area.